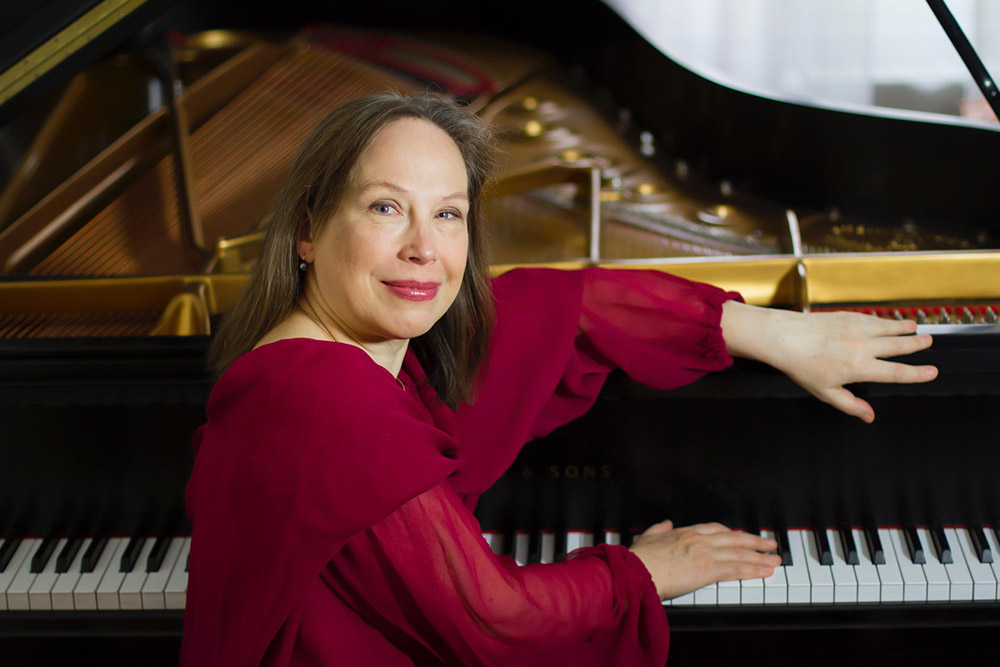 Child prodigy at the age of 4, Marina Samson-Primachenko has remained so: while becoming a prodigious performer, she has kept the inner soul of her youth.
How to hear, otherwise than through the soul, the light and fluid illumination that transcends her playing, how to feel this delicate but deep breath, combined with exquisite delicacy and absolute intensity, otherwise than by watching a child play and enter its universe.
You could say that the art of Marina is self-evident.
But that would be to forget early and constant hard work throughout her life, first with the Russian masters, in St Petersburg, where she was born, then in Moscow, passing through Prague where she taught piano, while already being part of the international scene.
In France where she lives today, and in Europe, this piano virtuoso also has a career as an educator to young pianists.
Her repertoire, as varied as original, also includes more obscure composers.
Because Marina likes to discover hidden treasures, the spark in others as in herself. This gives us to hear a piano which is vibrant with emotion and authenticity, with an incandescent pulse at her fingertips, letting us hear miraculously the very heart and soul that makes Marina Samson-Primachenko a pure artist.
Jackye Fryszman-June 2017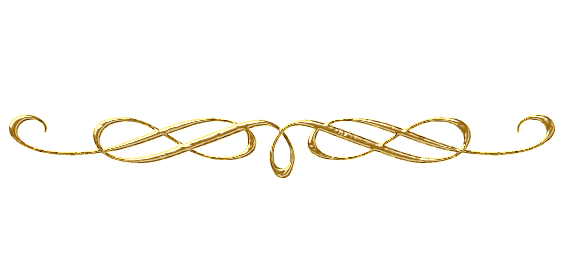 The last recordings of Marina dedicated to Schumann are available.
You can order following these links :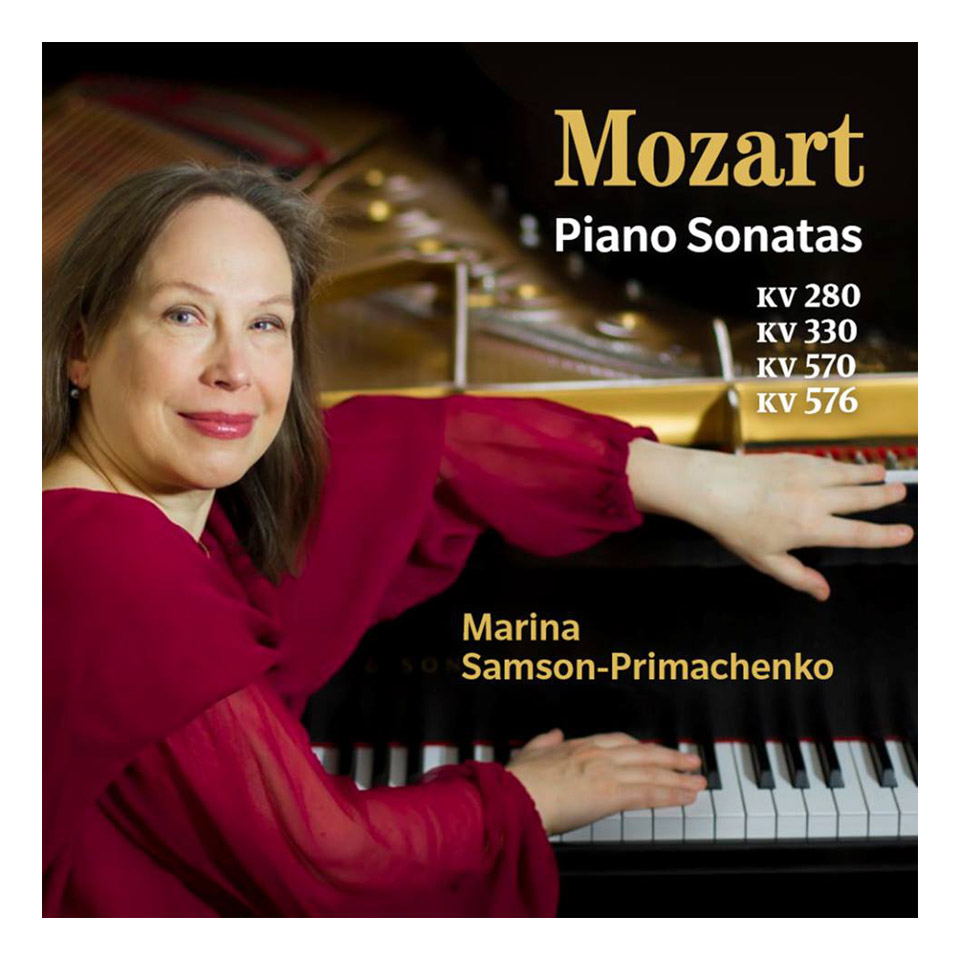 ArcoDiva
Mozart : sonates pour clavier KV280, KV330, KV570, KV576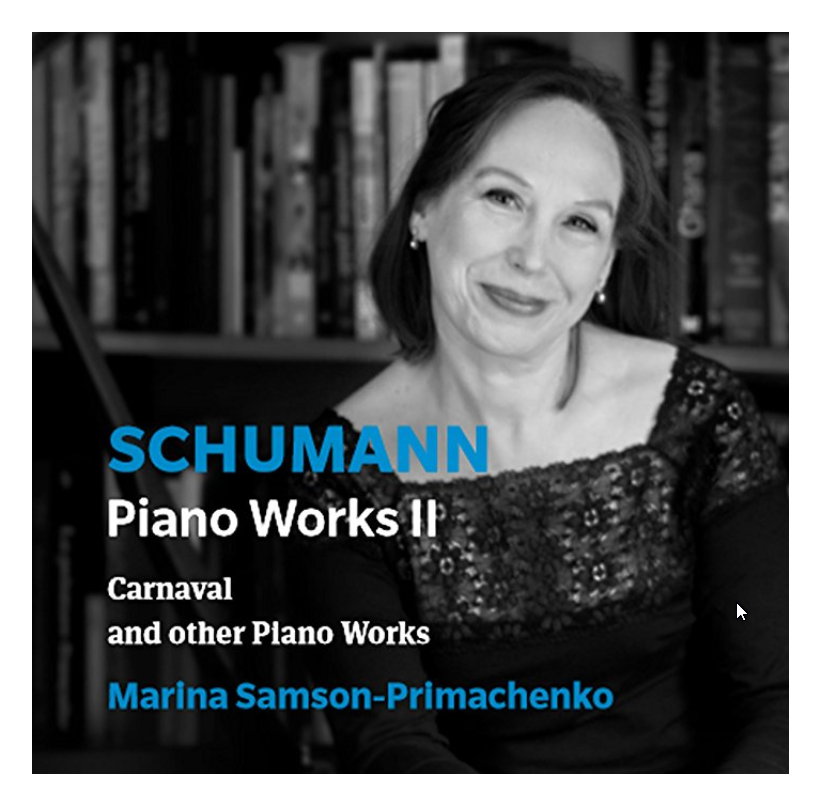 Amazon
ArcoDiva
Piano Works II (Carnaval op9, Scènes d'enfants op15, Blumenstück op19, Arabesque op18)