Concert pianist Marina Samson-Primachenko…
…began her piano studies at age three with her mother, a professional pianist and daughter of a singer at the famed Mariinsky Theatre. A child prodigy, she made her first solo appearance at four, was taken on by the superb Elena Gugel, one-time pupil of the celebrated Heinrich Neuhaus and Nadezhda Golubovskaya, and soon entered the prestigious Special Music School for Gifted Children affiliated to the State Conservatory in her native St Petersburg, an establishment that has produced the likes of Mariss Jansons, Gidon Kremer, Mischa Maisky and Grigory Sokolov. At fourteen she gained First Prize at the St Petersburg Young Virtuoso competition and made her Philharmonic debut with the original version of Rachmaninov's Piano Concerto no. 1. After graduating from the Conservatory with the highest honours attainable, she completed her studies in Moscow with the celebrated Lyubov Timofeyeva and Boris Petrushansky, products of the legendary Neuhaus school. "I owe them everything," she says of these two mentors who did the most to form her as an artist.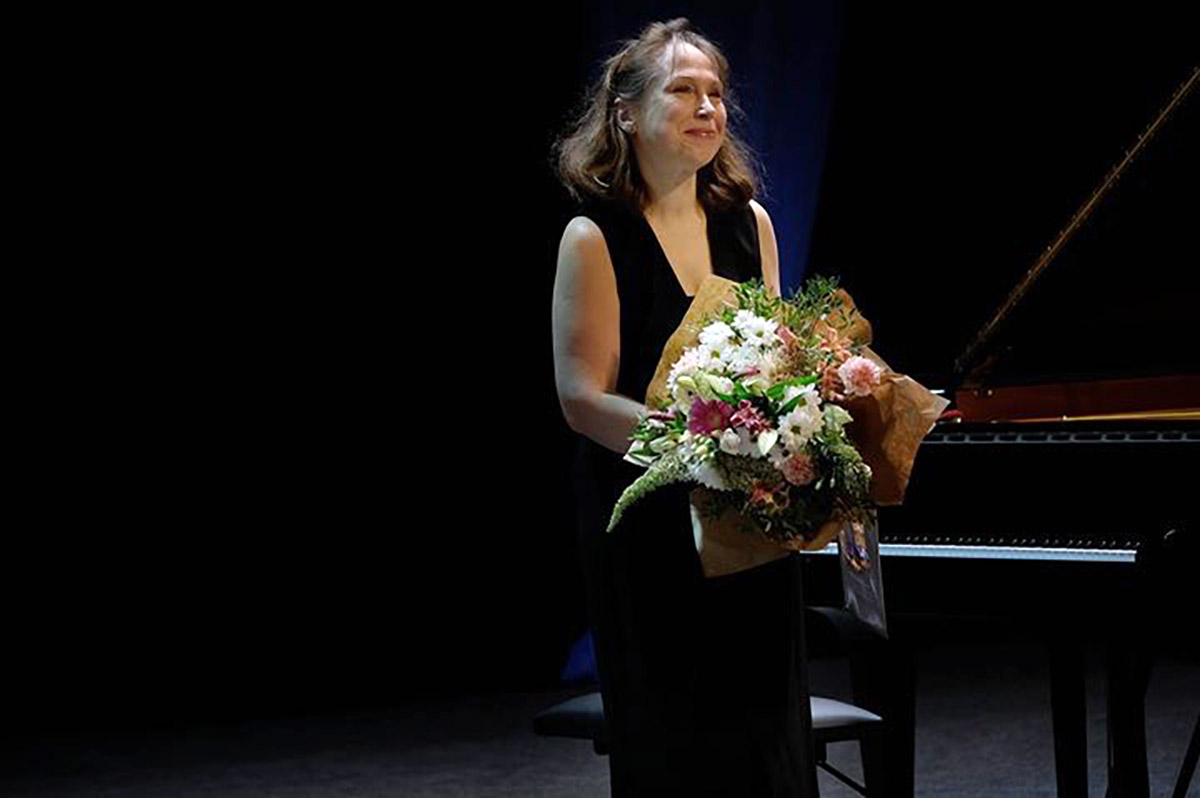 Based in France, home of her maternal ancestors, Marina Samson-Primachenko has given recitals and appeared as soloist with orchestra throughout Europe – in France, Germany, Belgium, Italy, Switzerland, Hungary, the UK, the Czech Republic and elsewhere – in addition to being a sought-after chamber music partner.
She has a very special musical relationship with the Czech Republic, to which she was originally led by a keen interest in the music of Bohuslav Martinu5 ; through contact with the legendary Czech Trio and with Martinu scholars; and by a love of Czech, of which she is a fluent speaker. In Martinu's homeland she has performed at such venues as the Mozart Festival (Prague) and Chopin International Festival (Marienbad) and has been a guest of the South Bohemian Philharmonic (solo recital) and the West Bohemian Philharmonic (most recently in Beethoven's Fifth Concerto, 2018).
Another passion is nurturing young musical talent. She has taught at conservatoires and academies in St Peterburg and Paris; gives masterclasses all over Europe; and is a regular competition jury member, most frequently in Paris and Lyon and at the International Chopin Competition, Marienbad.
Besides a vast repertoire of standard solo works and concerti works from Bach to Shostakovich and beyond, Marina Samson-Primachenko has made it her life's mission to promote the music of lesserknown composers, among them Fanny Mendelssohn, Nikolai Medtner and Mieczysław Weinberg.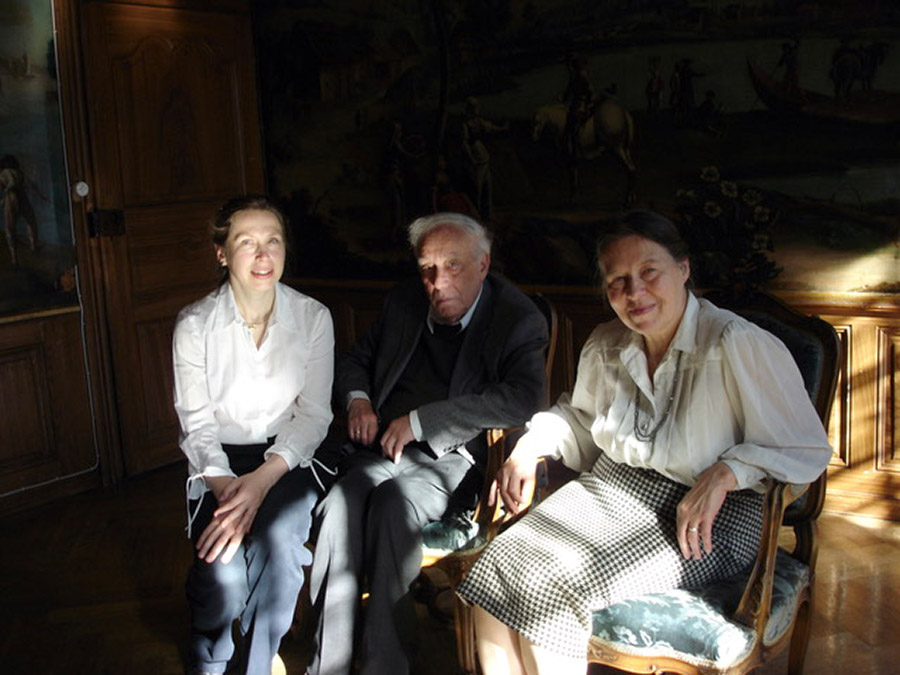 Her discography includes Mozart sonatas, concertos by Shostakovich, the piano works of Schumann, and a fascinating CD on which music by Alexander Scriabin is paired with little-known compositions by the Nobel Prize-winning poet, novelist and translator (and, incidentally, friend of both Neuhaus and Scriabin), Boris Pasternak. This last-named recording venture is one of the fruits of a unique long-term project in which the pianist performs Pasternak's music from his original manuscripts, with the full blessing of the writer's family and in the light of research she is herself carrying out into the presence and significance of music in the life and general artistic profile of this literary figure – who, at least for a time, studied at the Moscow Conservatory and even considered pursuing a musical career. With Pasternak's son Yevgeny and daughter-in-law Elena .
Sarah Peters-Grafova © SPG 2020 (Sierre, Switzerland, 2008)